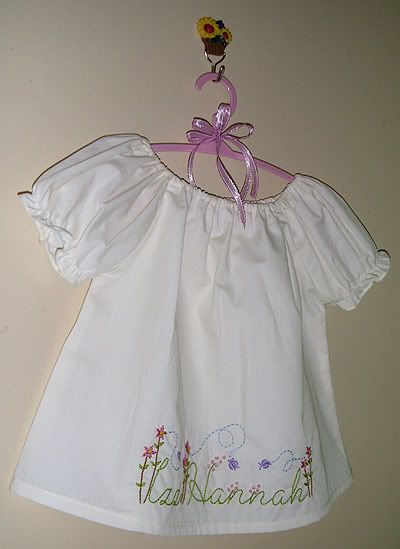 Baju ni untuk Izz Hannah. Dah siap last week. Tapi tak inform lagi kat Has.. sebab memang nak tunggu label tag tu lah. Next week baru pos. Sekali dengan baju Arissa ni yang belum jahit ni.. Hmmm.. esok baru nak jahit.
Bestnya buat embroidery ni, sebab nama baby memang sedap-sedap sekarang.. Memang seronok sangat nak dijadikan koleksi.

Ni je yang aku dapat siapkan minggu ni. Baju Sofea kena siapkan next week gak.
Dan baju Insyirah kene siap sebelum middle of March.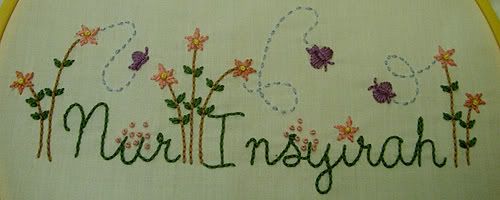 Masa aku tak banyak. Jadi aku cuma mampu buat sikit-sikit saje. Nak speed karang takut tak cantik lak kan.. So, dalam sebulan aku buleh layan paling banyak pun 5 helai.. & aku dah penuh until end of March...