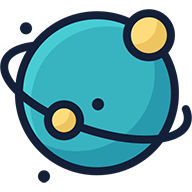 Terms and Conditions
Last updated: Sept 01, 2022
Acceptances of Terms and Conditions
Access and use of this website is conditional upon the acceptance and compliance with all terms listed in this document ('Terms and Conditions'). All use of and/or continued access to this website constitutes agreement to these Terms and Conditions.
We may update our Terms and Conditions from time to time. We will notify you of any changes by posting the new Terms and Conditions on this page. You are advised to review this Terms and Conditions periodically for any changes. Changes to this Terms and Conditions are effective when they are posted on this page.
Disclaimer
We expressly disclaims all liability, to any person, entity, body or organization, for all loss or damage of any kind whatsoever including but not limited to personal injury or death to any person or damages to tangible or intangible property, whether these are attributed to or caused by the use of contents under this website or any linked website, whether direct, indirect or consequential, in respect of anything done or omitted to be done, whether wholly or partly, in reliance upon the whole or any part of the contents and/or materials within this website.
You expressly agree that use of this website is at your sole risk. All contents, information and advice on this website (if any) are provided on an "as is" basis. This disclaimer of liability applies to any damages or injury caused by any failure of performance, error, omission, interruption, deletion, defect, delay in operation or transmission, computer virus, communication line failure, theft or destruction or unauthorized access to, alteration of, or use of record, whether for breach of contract, negligence or other tortuous behavior, or under any other cause of action.
System Maintenance
We reserve the right to take any part or all of this site offline for various reasons including but not limited to system maintenance or upgrading.
Links to Third Party Websites
Our Service may contain links to other websites that are not operated by us. If you click on a third party link, you will be directed to that third party's site, whereupon we disclaims responsibility for the privacy practices or the content of these linked websites. Should you decide to click any of the related links on this website, it is reminded that our privacy policy ceases to apply here onwards. For your own protection and understanding, please take time and effort to read the privacy policies of every site you visit.
Contact Us
If you have any questions about this Terms and Conditions, You can contact us by email at hello@crazyartzone.com.
© 2023 CrazyArtZone